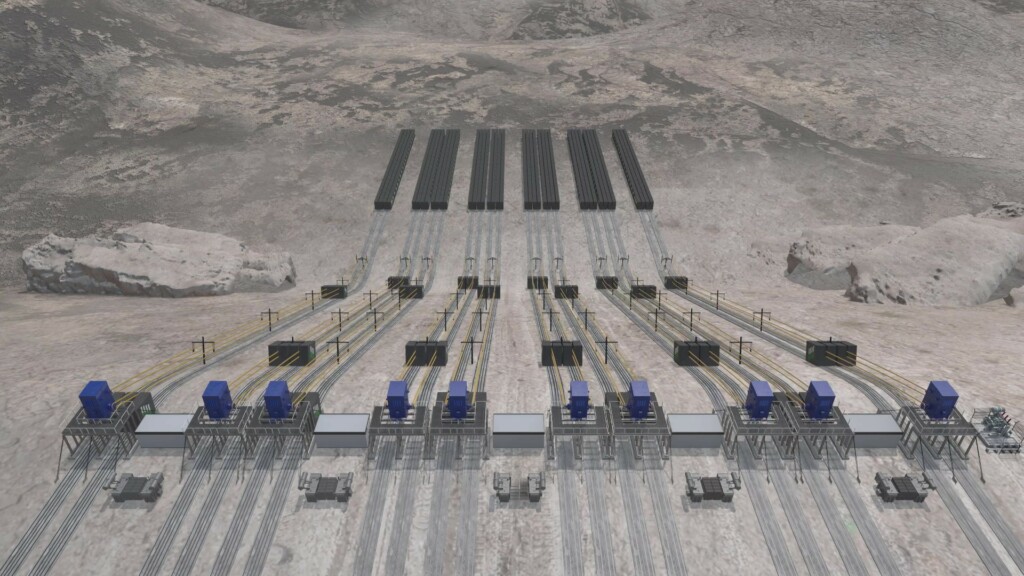 Gravity Power:Non-Explosive, Non-Flammable, Non-Degrading and Freely Available
Advanced Rail Energy Storage (ARES) uses proven rail technology to harness the power of gravity, providing a utility-scale storage solution at a cost that beats batteries. ARES' highly efficient electric motors drive mass cars uphill, converting electric power to mechanical potential energy. When needed, mass cars are deployed downhill delivering electric power to the grid quickly and efficiently. ARES systems are machines and have a 40-year service life with no degradation and no thermal runaway.
Bolstering Renewable Energy Integration
ARES uses recycled steel rails, low-carbon and reclaimable mass cars, sophisticated motors and electronics, and freely available gravity, providing a fully sustainable renewable energy storage solution for utility-scale deployment.
Facilitating Grid Flexibility
ARES is ideal to provide ancillary services and other power functions making the modern electric grid more flexible and resilient as it navigates supply and demand  challenges including renewable resource integration, electric vehicles, voltage, frequency, outages, etc.
News and Updates
GROUND BREAKS ON PAHRUMP ENERGY STORAGE FACILITY ARES Nevada, an affiliate of Advanced Rail Energy Storage (ARES), has announced the groundbreaking for its first GravityLineTM merchant energy storage facility. The 50 MW facility will be able to provide 15 minutes of regulation services at full capacity — supporting renewable energy integration across the Western U.S.ADVERTISING "While we have made … Read more >
A project nearly a full decade in the making, ARES Nevada LLC has finally moved the first shovelful of dirt to kick off construction of its brand new energy storage project, the ARES GravityLine, located right here in the Pahrump Valley, with an official groundbreaking ceremony hosted on Thursday, Oct. 8 in honor of the … Read more >